Today I have returned to a project I have had to set aside for some time whilst client work was all consuming. But I am planning a new photo shoot with this dress so I had better finish it quick smart!
My dress is actually a corset and skirt in matching fabric, and today I have been putting in the net skirt and the mini corset in the waist of the skirt. It's influenced heavily by the bata de cola which is a style of skirt commonly used in flamenco dress.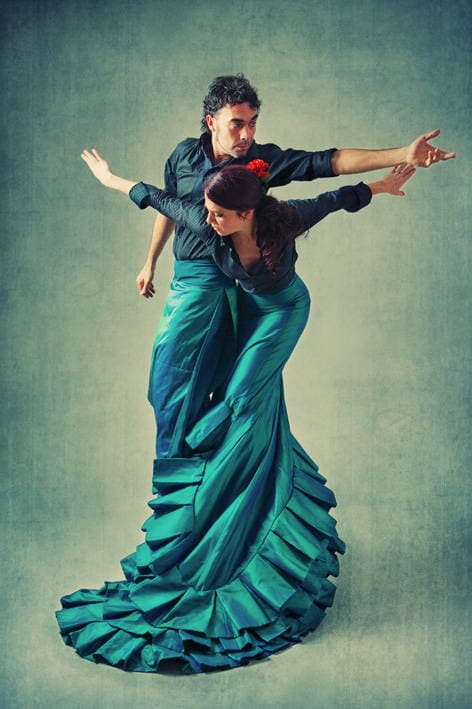 The bata de cola is characterised by it's layers of frills which usually start at or below the knee, it has an inbuilt fishtail or train and it is figure hugging over the hips and sometimes to the knee also. There are lost of differing variations upon this theme but the main emphasis on the tightness of the skirt to the knee is to exaggerate and emphasize flamenco movement.
Like so!